Our Software Solutions goal is to increase your business productivity, providing custom applications through to elaborate systems. We achieve this through customisation and tailoring of software to fit your business.
Custom Software Development
We at Troppus IT & Management understand that not all of your software needs will be filled by out of the box packages. The Troppus IT & Management approach is focussed on the relationship between your business and ours. This relationship allows us to analyse your unique requirements so our software developers can maximise the benefit you receive from your IT infrastructure. Our aim is to save you time and money and increase your productivity.
Having the latest and greatest technology is useless if you can't profit fully from it. From simple macros to custom databases, Sharepoint Services and more complex workflow development, our highly skilled software team will develop the proper software so you can maximise its potential.
The efficiency of your business matters to us at Troppus IT & Management, as well as tailoring solutions to fit your needs. Our aim to ensure that your business is never left in the dark, we continue to provide support even after we have delivered your solution.
.net applications
C#, C++ vb and aspx applications. We can develop console applications, windows applications intranet sites and every combination in between.
Application development
Android and iPhone custom applications. Cross-platform implementations and platform-specific creations.

Office custom applications
Specialised custom office applications and integrations including the following and more.
Custom excel applications, ribbons, installations, macros and formulas.
Word document macros and manipulation tools.
Mailmerge.
Custom signatures and Outlook features
Specialised custom office applications and integrations, including the following and more.
G Suite integrations
G Suite applications and domains, email setup and connections. Google drive setup and management. Permissions and sharing assistance.
API Application Integrations​
API integrations with third-party applications such as MYOB.
Power BI
Custom analytics and Power BI implementations.
crystal reports
Report creation, modifications and development.
Databases and complex data systems
Oracle
Cloud database solutions platform.
MS SQL
Suitable for business-level data storage and facilitating automatic backup schedules.
Postgres
Free, open-source alternative to MS SQL
OLAP
OLAP facilitates complex data associations and complex data drill-downs.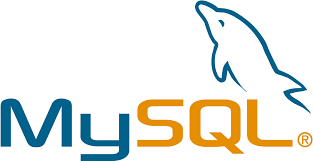 MY SQL
Free, open-source database platform suitable for simple applications and data solutions.
Access databases
Custom access databases. Front and back end implementations.